Your Chance, your story
The driving force behind our products, services and success is the entire Consertis team!
This is where you come in! In becoming part of our office-family, you not only have the option of developing your potential to the max, but also of introducing your interests and passions to Consertis. We set particular store in personal development, creativity, self-reliant work ethic and a continuous appetite for more knowledge.
No matter whether you are a student, consider yourself as a professional, want to remain a freelancer or are intent on turning a completely new page in your career at 50 – apply with us and tell us your story.
We are not only looking for another pair of hands, we are seeking personalities!
With us you feel like @127.0.0.1.

Flexible hours
Are you an early bird or a night-owl? Outside of our core office hours you decide which work schedule fits best for you.


The good stuff
For our team to achieve peak performance, we ensure a daily supply of fresh vitamins and favorite beverages.


Working remotely
Not only our clients benefit from our cloud-solutions. As member of our office you can work remotely any time. With no distractions. Or in case a doctor's appointment needs to be fit in. Or it just has to be a working day in sweats.


Happy Birthday!
To make the most of your special day, you can take your birthday or the day after off!


"Perk List"
Whether it is your business-bike, steam-budget & co – we offer many perks that help you be your best self. Talk to us – we are happy to support you!


Latitude
Need a change of scenery to get back into the optimal work flow? No problem, just go ahead and work from your favorite café.


Advanced training
Stagnation is not an option – neither for us nor for our team! You will receive access to our library of over 5.000 high-level business classes. Be it advanced training in JavaScript, Linux, digital marketing or yoga and personality development. We nurture your personal and professional development. What floats your boat?


Workation
Open your laptop under palm trees. Travel the world while continuing to earn money. Why should this lifestyle be limited to digital nomads and freelancers?

Job vacancies
| | |
| --- | --- |
| At present, our team is fully staffed………. yet we would be delighted to getting to know you and staying in touch. As soon as a relevant vacancy comes up, we will contact you with pleasure. | Apply now |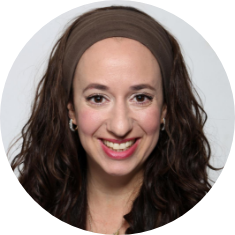 Send Angi your application today and tell us your story!
Angi Haber, MA
Head of Marketing and HR
jobs@consertis.at
+43 1 398 00 360
Your dream job isn't advertised? Angi is always happy to receive unsolicited applications!


Apply
Send us your application​.
Whether it's a classic resume or a creative video, email it to jobs@consertis.at or use the One Click Upload. Tell us your desired start date and what motivates you!


Stay tuned
We will get back to you within 10 days.
Depending on the area and position, you will be given a small work assignment in advance where you can prove that you are the best choice for us!


Impress us
We want to find out more about you.
After that, you are welcome to ask us questions.


Blend in
Get to know your new colleagues in a relaxed context.
Explore your new office, get familiar with our projects and workflows.


Get cracking
Welcome to your new office-family!
Please meet some of your future colleagues
Working at Consertis allows me to grow personally and professionally on a daily basis.
"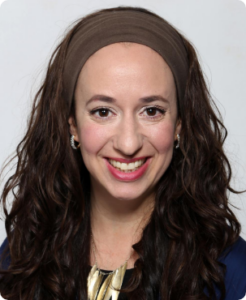 Angi
Head of Marketing & HR
Mom of 4. Goes about Crossfit in beast-mode. Ecstatic living-room dancer.
Favorite remote working outfit: Business casual with very fluffy slippers, please
I am fascinated by the possibility of creating complete IT system-universes - and then watching how they are used by thousands of people.
"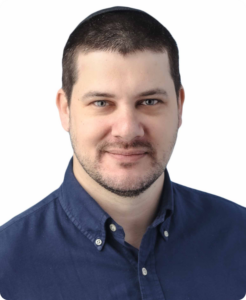 Alex
Founder and General manager
Philosopher. Still has to decide on his favorite strategy game: Contenders Magic the Gathering vs. chess. Guitar playing Austrian canoe racing champion.
Business-casual all the way
In a small team, you know everybody and have more diverse tasks and challenges which is totally down my line.
"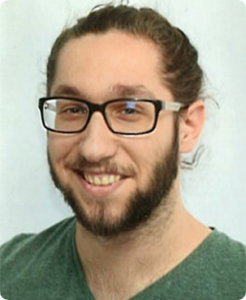 Mio
Admin & Support
Summer person, badminton badass, scooters into work.
Sweats only! – when working remotely
I enjoy meeting new people and hearing their stories every day.
"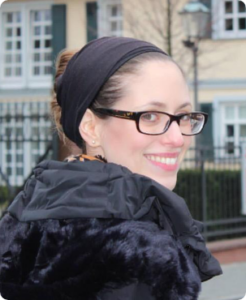 Michal
Account Manager
Athletic nature lover. Pottery class and learning how to jet-ski are high on her to-do list.
Believes in ultimate scarf-chic.
Consertis is about helping businesses and people overcome real-world problems. Consertis is about people for people.
"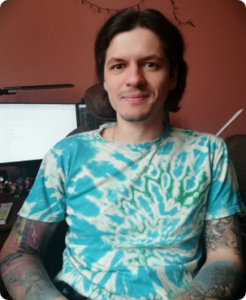 Igor
Freelancer
Igor stands for our many competent freelancers that support us in projects – with long term loyalty and high expertise.
Not enough about us yet?
Read more